Organization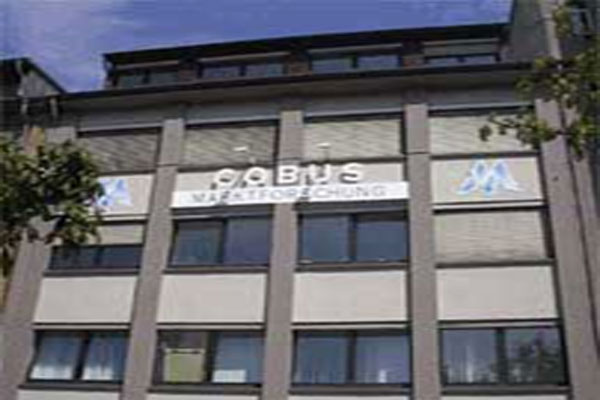 We possess an organizational structure which allows us to be active worldwide for our clients. We conceive ourselves as a fully integrated provider of market research services.
E.g. We offer you interviews in 6 different languages from our CATI call centre.
Or we carry out online surveys, both national and international, for you.
A couple of facts about the organizational structure :
Established

:
1992
Number of co-workers

8/10
Number of Interviewers nation-wide:
350
CATI positions

:
20

CAPI positions

:
20
We are registered members in the following professional associations

:
Berufsverband Deutscher Markt- und Sozialforscher e.V. (BVM)
European Society for Opinion and Market Research (ESOMAR)
Verein Deutscher Ingenieure (VDI)
Deutscher Marketing-Verband (DMV)
Infrastructure
We provide you with a technical infrastructure ( CATI,CAPI, Online, Eyescanning..........) to conduct all sort of market research projects with established methods, both national and international.
We can conduct in-depth interviews and group discussion in our studio for you.
Whether analysis or advanced consulting, we, COBUS Marktforschung, offer you with our experienced personnel, competence in the diverse subjects of market research.